USB charger for 9V Li-ion and MiMH batteries
USB charger for 9V rechargeable PP3 (6F22) batteries, Li-ion and Ni-MH. This unit is powered from your USB port and can supply up to 250mA.
The unit can recharge from 1 to 5 PP3 batteries at once. Ideal for mobile charging from PC or laptop, USB socket, power bank or car charger. The unit uses micro-USB cable supplied.
Operation
Just plug in USB lead, insert 1 to 5 batteries and charging lights show progress, red is charging, green is finished.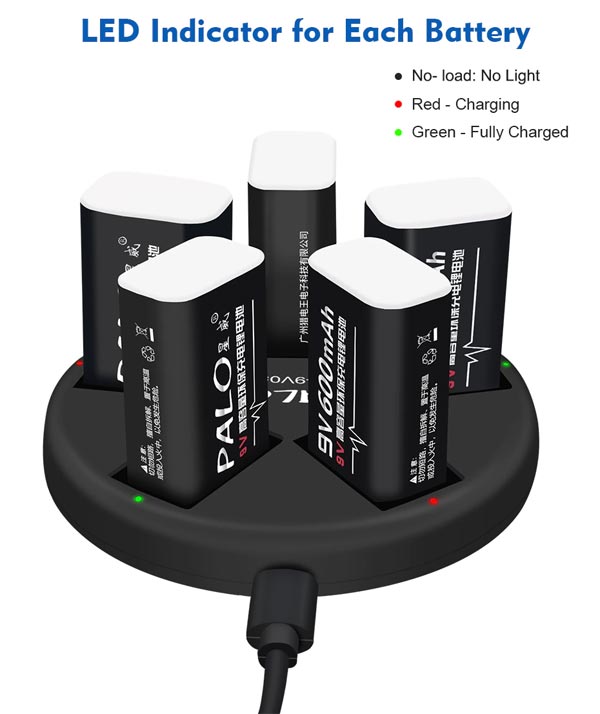 Protection
The unit is fitted with multiple protection circuits to prevent battery damaging, overheating or fires, including reverse connection, overcurrent and over-pressure protection and constant current circuits. For use with NI-MH and Li-ion. Do not use with other battery types, especially non-rechargeables.