Universal Programmers with Sockets
Kanda carry two ranges with 40 or 48-pin ZIF sockets,
Wellon and Xeltek
. The Wellon units are lower cost but Xeltek support more devices. Xeltek units are better for larger devices, as they have 100-pin plugins to take socket adapters up to 204-pin TQFP.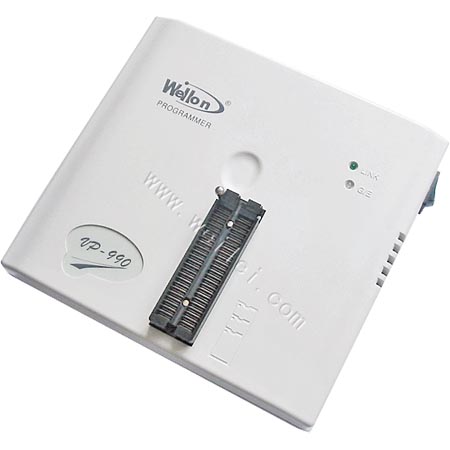 Wellon Universal Programmers
Lowest cost
Support up to 45,000 devices
Supports all serial EEPROMs
PLD, PIC and AVR support
USB based, some standalone
Ideal for students, garages, locksmiths and occasional use, for simple memory and common microcontrollers.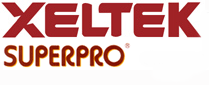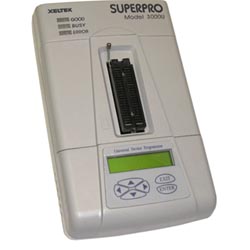 Xeltek Universal Programmers
Up to 83,000 devices
Most are PC and standalone
Huge range of sockets
Ideal for larger devices, over 48-pins
Supports all package types, including BGA, QFN etc.
Up to 144 pin drivers
Ideal for professional R and D, full scale production and research labs, especially for large pin count and advance packages, high speed throughput and huge device support. A DLL can also be purchased for integration into user systems.