Selected Category and Product:

Debugging-Emulation » Emulators » AVR ICE » ATATMEL-ICE-ADAPTER
Secure Payment by

Atmel ICE Cable Board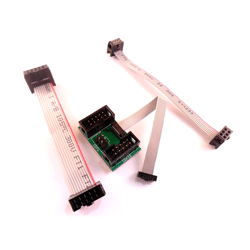 Adapter Kit for ATATMEL-ICE Programmer and Debugger
Converts AVR 1.27mm (0.05") ICE connector
Outputs include 0.1" (2.54mm) 6-way Adapter - ISP, TPI, DebugWire
Outputs include 0.1" (2.54mm) 10-way Adapter - ISP, TPI, DebugWire, JTAG
Includes 6 and 10-pin cables
Shipping to United States
Recorded Airmail: $9.75
Express: $19.00
Order Code
ATATMEL-ICE-ADAPTER
Price: $14.50
In Stock
Cable Adapter for ATATMEL-ICE Programmer and Debugger
The ATATMEL-ICE programmer and debugger comes in different versions. The expensive ones have all boxes and cables but PCB only versions do not have any cables (ATATMEL-ICE-PCBA).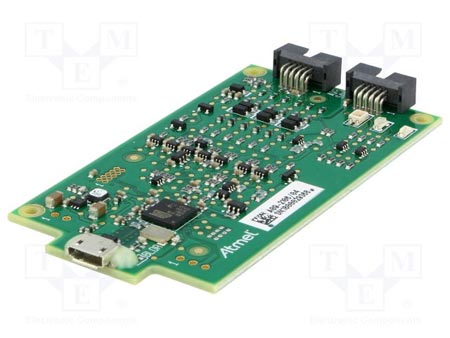 More expensive versions, such as BASIC only have limited cables and you need to purchase full price version to get all the necessary cables.
This adapter kit has a 10-way 1.27mm (0.05 inch) connector to plug into the 10-way 1.27mm AVR connector on the Atmel ICE. The adapter board has 2.54mm (0.1") 10-way and 6-way ISP/DebugWire/TPI connectors and 10-way 2.54mm (0.1") JTAG connector.
Kit includes 10-way and 6-way cables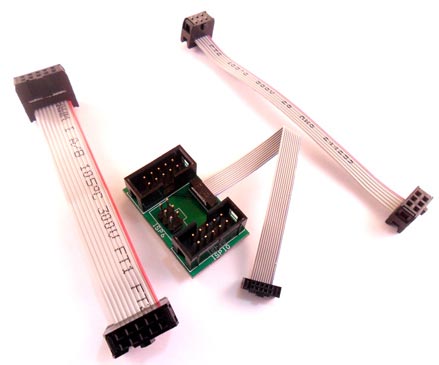 Important note: This kit is for AVR only, not SAM
Ordering Information
| | | |
| --- | --- | --- |
| Ordering Information | Order Code: ATATMEL-ICE-ADAPTER | Price: $14.50 |
| Shipping to United States: | Recorded airmail - $9.75 | Express price - $19.00 |