In Circuit Emulators for AVR Microcontrollers

A range of In Circuit Emulators for AVR microcontrollers. Products include AVR ICE and AVR JTAG ICE mkII and a range of AVR boards, such as STK200, with ICE included.
AVR ICE PCBA with Adapters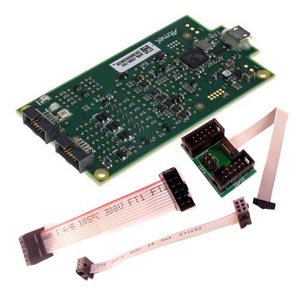 ATATMEL-ICE-PCBA AVR ICE Debugger with Adapters included
It has all the function of expensive boxed versions but is much cheaper. and Kanda have included an adapter board with this version to convert to 6 and 10-way ISP and 10-way JTAG..
Order Code
ATATMEL-ICE
Price: $97.00
AVR Dragon ISP/ICE (Xmega, JTAG, DebugWire)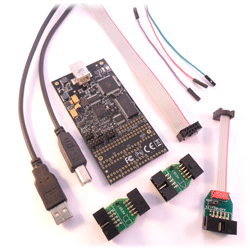 Enhanced AVR Dragon Programmer and Emulator
The AVR Dragon runs from Atmel's AVRStudio development environment, and it is a combined ISP programmer and emulator. Kanda version includes all leads and adapters needed...
Order Code
AVR-DRAGON
Price: $89.00
Atmel ICE Cables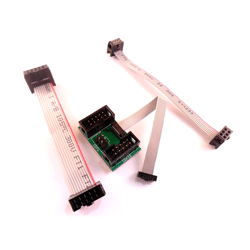 Cable Adapter for ATATMEL-ICE Programmer and Debugger
0.1" (2.54mm) adapter kit for AVR 6-pin and 10-pin ISP, TPI and DebugWire plus 10-pin JTAG interfaces. Connects to Atmel ICE 1.27mm AVR output connector...
Order Code
ATATMEL-ICE-ADAPTER
Price: $14.50
AVR JTAG ICE II Emulator
AVR JTAG ICE Emulator for all AVR microntrollers
New AVR Emulator that is compatible with Atmel's AVR JTAGICE MkII, Type B. Like AVR JTAGICE MkII, it interfaces with Atmel Studio development environment and AVRDude programming...
Order Code
JTAGAVR-II
Price: $145.99
JTAG Adapters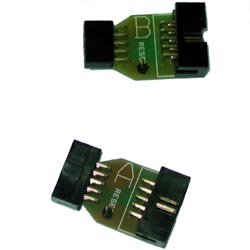 JTAG Adapters for STK200 board
Two adapters to allow JTAG tools to be connected to port pins of STK200 board. These adapters are supplied with JTAGAVR....
Order Code
JTAG-AB
Price: $9.00
AVR microcontrollers, now from Microchip who took over Atmel, have excellent debug support to make your development simpler.

As well as the excellent Atmel AVR ICE, Kanda sell AVR JTAG ICE MKII, both of which work from Atmel and Microchip Studio. Unfortunately, Microchip discontinued AVR Dragon, which was better value.

Kanda also have training and starter kits, such as STK200, that include AVR ICE In Circuit Emulator for a better learning experience.