AVR Starter Kits

Kanda provides AVR Starter Kits including most popular STK200 and STK300 for Atmel and AVR Microcontrollers. Buy today!!


Sub-categories available in

Starter Kits » AVR Starter Kits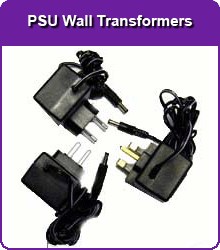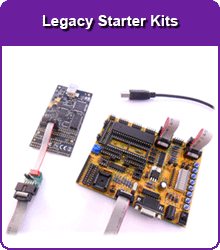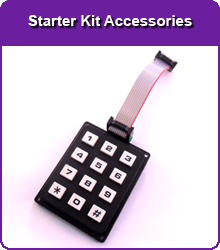 Products in this category
New USB STK200 AVR Kit
STK200-X AVR Starter Kit
Everything you need to learn how to program AVR microcontrollers in assembly language and C. New STK200-X board with USB serial port built-in, USB programmer, tutorials....
Order Code
STK200-X
Price: $75.00
Atmel ICE Starter Kit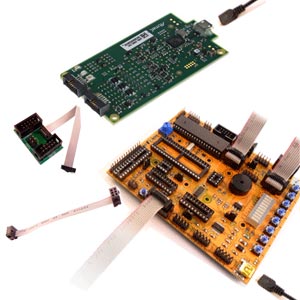 New STK200-X AVR Board with Atmel ICE
Learn microcontroller programming from scratch. This kit is ideal for beginners but includes everything you need to go on to develop your own projects.
Order Code
STK200-X-ICE
Price: $149.00
USB STK300 AVR Starter Kit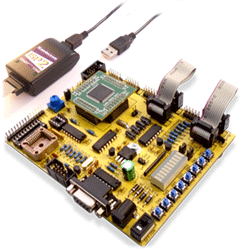 USB Version of STK300 AVR Starter Kit
The STK300 is a starter kit with a USB programmer, designed for ATmega128 and other mounted 64-pin TQFP AVR microcontrollers...
Order Code
STK300
Price: $95.00
STK300 ATmega128 AVR Starter Kit with AVR ICE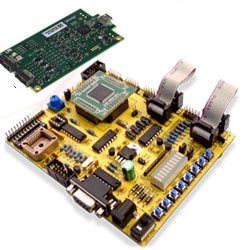 USB STK300 ATmega128 AVR Starter Kit with AVR ICE
The STK300 AVR board designed by Kanda for Atmel has always been extremely popular and now Kanda have updated and improved this ATMega 64-pin TQFP AVR board and included a USB ICE
Order Code
STK300-ICE
Price: $159.00