Logic Analysers

Logic analysers for debugging embedded systems and communication protocols

OMEGA Advanced Logic Analyser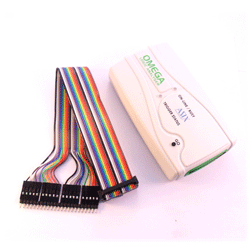 OMEGA Advanced Logic Analyser
The OMEGA logic Analyser uses Hi-speed USB communications for super fast data collection. It is plug and play or ease of installation. This tool has a huge event memory so you can capture all the data...
Order Code
OMEGA
Price: $331.00
SIGMA USB Logic Analyzer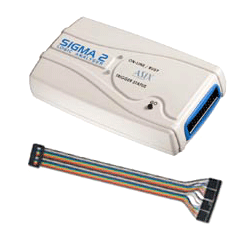 SIGMA USB Logic Analyser
SIGMA is a powerful, fast (up to 200MHz), flexible, user-friendly and cost effective logic analyser (logic analyzer) with an extremely large event memory, real-time hardware compression and complex trigger...
Order Code
SIGMA2
Price: $220.00
Pico Hooks for ASIX logic analyzers
Miniature Test Hooks

A set of 10 miniature test hooks (2,54 mm = 0,1" width). Their colors correspond to the colors of the target application cable (brown, red, orange, yellow, green, blue, violet, gray, white and black).
Order Code
PicoHook10
Price: $66.00