FPGA Training

Training kit for Altera Cyclone and Cyclone II FPGA, including VHDL compilers and FPGA programmer

Altera FPGA Training Kit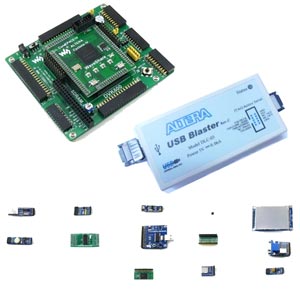 Altera EP4C FPGA Training Kit
FPGA motherboard with mounted EP4C FPGA and expansion ports, USB Blaster debugger and programmer and accessory package A (Touch screen, USB, Ethernet, memory etc). Comes with free development software...
Order Code
FPGA-TRAIN2
Price: $140.00
FPGA Training Kit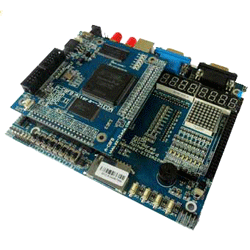 FPGA Training Kit
A comprehensive Altera FPGA development board, with USB Blaster programmer, Cyclone II FPGA board and motherboard with a wide range of peripherals. All development software, handbooks, training modules are free...
Order Code
FPGA-TRAIN
Price: $189.00