Xeltek universal programmer range

Xeltek universal programmer range for Microcontroller, serial EEPROM, (E)EPROM, Flash, (C)PLD programming. With 40 and 48-pin ZIF sockets


Sub-categories available in

Programmers-Burners » Universal Programmers » Xeltek Programmers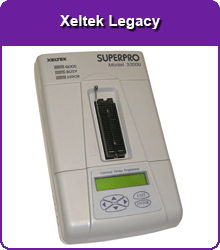 Products in this category
Xeltek SuperPro 611S USB and Standalone Programmer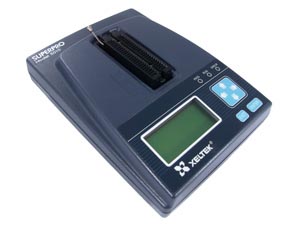 Xeltek SP611S Stand-Alone Universal Device Programmer
NEW Ultra-High Speed Stand-Alone Economy Universal Device Programmer, with USB Interface or standalone programming mode - the fastest universal programmer ..
Order Code
SP611S
Price: $945.00
Xeltek SuperPro 610P USB Programmer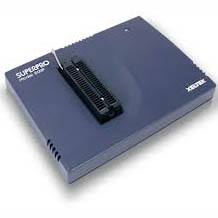 Xeltek SuperPro 610P USB 2.0 Universal Programmer
Fast USB v2.0 universal programmer, PC operation, with support for over 32,000 devices with socket converters available for all package types...

Order Code
SP610P
Price: $645.00
Xeltek SP6100N USB2.0 Universal Standalone Programmer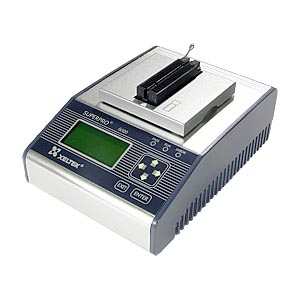 Xeltek SuperPro 6100N USB 2.0 Universal Standalone Programmer
Very fast 144-pin Universal programmer, using USB 2.0 interface for maximum speed. Supports over 80,700 of the most frequently used devices, including...
Order Code
SP6100
Price: $1,795.00
Ultra High Speed Universal Programmer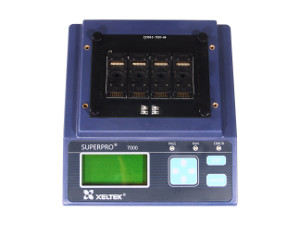 Xeltek SP7000 Ultra High Speed Universal Programmer
Super fast universal programmer with 144 pin drivers for the most complex device. It can program devices up to 256 GBytes faster than anything else on the market. It can operate...
Order Code
SP7000
Price: $2,395.00
Xeltek SuperPro 144-pin Gang Programmer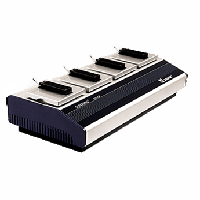 Xeltek SuperPro SP6104GP 144-pin Gang Programmer
Ultra-high-speed Intelligent Universal Gang Programmer with 4 positions. Built-in 144 Universal pin drivers.
Order Code
SP6104GP
Price: $6,295.00
Xeltek supply a range of universal programmers to support all budgets and applications. These high speed programmers support most types of memory, microcontrollers, PLDs and other devices.