PLD Starter Kits

Programmable Logic Device (PLD) starter kit with programmer, training board, book and code examples

Atmel USB CPLD programmer and Development Kit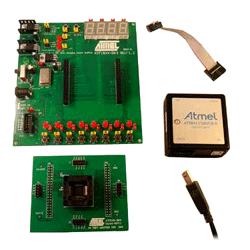 ATF15xx-DK3-U Atmel CPLD Programmer and Development Kit
Updated USB version of Atmel's CPLD development kit and programmer. This kit is perfect for programming and evaluating ATF15xx CPLD devices...
Order Code
ATF15XX-DK3-U
Price: $158.00
CPLD PLCC44 Adapter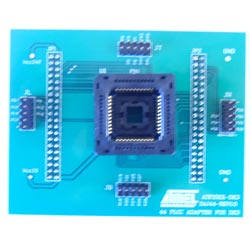 44-pin PLCC Adapter for ATF15xx-DK3-U CPLD Kit
44-pin PLCC socket adapter for Atmel ATF15xxDK3-U ATF15xx CPLD starter kit. Drop in replacement for the 44 TQFP socket supplied with kit.
Order Code
ATF15xxDK3-SAJ44
Price: $45.00