Sena Product Range at Kanda
Kanda are authorized distributors for

serial products, serial USB converter, terminal servers and Bluetooth and ZigBee wireless products.

LS100 Device Server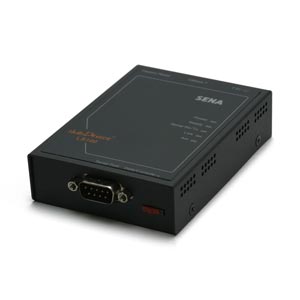 Low cost single port serial to Ethernet converter for connecting serial ports to Ethernet network
USB Bluetooth Adapter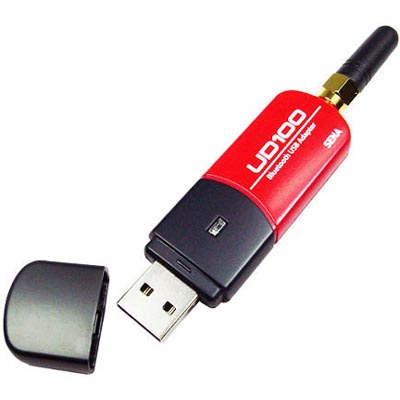 Long range USB to Bluetooth adapter with different antenna options
ZigBee Adapter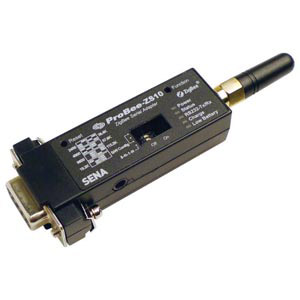 Serial ZigBee Wireless convertor to form part of a ZigBee network
About Sena

Sena are one of the longest established manufacturers of products like Terminal Servers, USB converter, remote access products and Bluetooth wireless modules and adapters.

Unlike recent new manufacturers from China and elsewhere, they have the experience to give you reliable and effective solutions, which are widely used throughout the world. For more information about Sena and Application examples, look at the About Sena Page.
Industrial Bluetooth Series

A wide range of simple RS232 to Bluetooth wireless adapters and modules for easily connecting any COM port equipment to other equipment, PCs, Laptops etc using high speed Bluetooth wireless. Using different antenna options, the range can change from 30m up to 1.2 Km. The connections can be point to point or form part of a complete Bluetooth network.

For more information about Bluetooth, please see our Bluetooth Product Guide


ZigBee Wireless Products

Sena ZigBee wireless products are designed to create instant ZigBee wireless networks.
The ZigBee standard is ideal for control and monitoring as it is simple to add or remove nodes from the network, which can have hundreds of nodes. A ZigBee network is also very robust, as it can have muliple connections just like the Internet, a mesh network that can have multiple routers and end points all controlled by a coordinator. End nodes can be battery powered and set to sleep for maximum life.

For more information, see our ZigBee Wireless Guide


Serial Device Servers

Sena supply a wide range of products to quickly provide a network interface for remote access to existing equipment with a COM port. There are different types with one to 16 ports, connections to 10 and 100 base-T networks and varied features.

This makes it simple to implement Ethernet convertion, provide network interfaces or convert existing network interfaces to broadband (DSL) connections. Options are available for RS232/422/485, different security and management types. Multiple port terminals are available for remote access and add ons include wireless access, memory cards and PSTN modems.

For more information, see our Serial Device Server Guide



Serial Connectivity

Products to remotely connect to I/O over a network or COM port, including multiple ADC and Digial I/O connections. Units are also available to convert RS422 and RS485 systems to RS232 for connection to a PC for example.


Sena terminal servers, embedded Ethernet and embedded Internet network interfaces. Ideal for industrial automation and connecting to legacy COM ports or designing a ZigBee or Bluetoorth wireless network. Sena - the complete solution for remote access.