Zigbee Starter Kits

On Special Offer
Zigbee starter kit for getting going with Zigbee wireless. Zigbee wireless is ideal for low data rates and changing nodes quickly.

ZigBee Module Starter Kit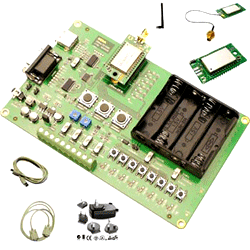 ZigBee Starter Kit
Advanced ZigBee modules with support for the latest ZigBee profiles, including home information profile and smart energy profile...
Order Code
ZE20-SK01
Price: $299.00