ST7 Starter Kit

Starter kits for ST72 and ST7FLITE2 microcontrollers, including boards, emulato, programmers and training material

ST7 LITE Microcontroller Starter Kit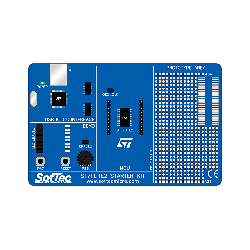 ST7FLITE2 Starter Kit
The PK-ST7FLITE2 Starter Kit is an entry level tool which allows you to get started with the STMicroelectronics ST7FLITE2 microcontroller. The PK-ST7FLITE2 Starter Kit...
Order Code
PK-ST7FLITE2
Price: $299.00
ST7 Microcontroller Starter Kit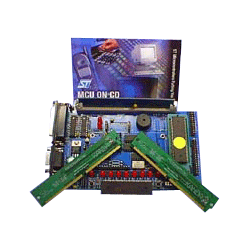 Starter Kit for 32-pin ST7 devices
A embedded system training and development environment for OTP, EPROM and FLASH versions of the popular ST7 Microcontroller. These devices are well worth a look for a wide range of applications...
Order Code
ST7KND1-Kit2
Price: $160.00