AVR Training Kit

Training kits for AVR microcontrollers, including AVR boards, AVR Emulators (JTAGICE) and AVR Programmers. See also Starter Kits > AVR Starter Kits.

Advanced AVR Training Kit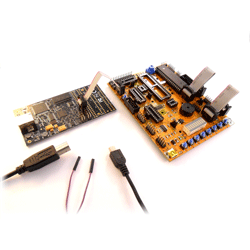 Advanced AVR Training kit
This AVR kit is ideal for AVR training and development, as it uses latest Atmel Studio 7, AVR Dragon ICE and programmer with support for all AVR microcontrollers and the Kanda STK200-X AVR Board...
Order Code
AVR-TRAIN2
Price: $139.00